Local indigenous artists asked to produce artwork for this year's orange T-shirts.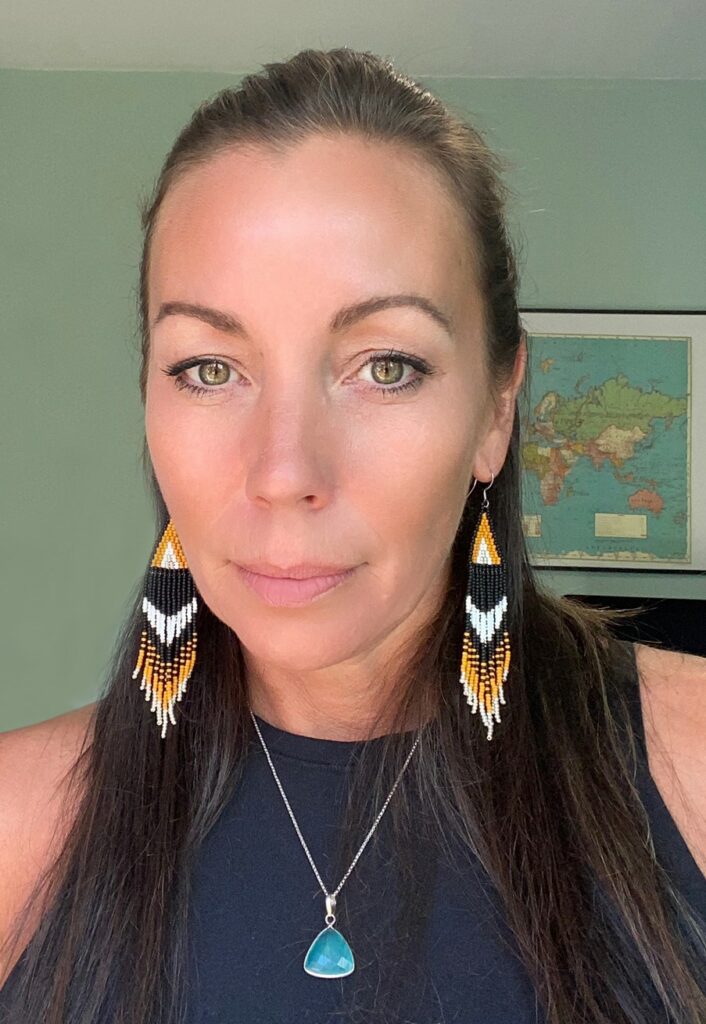 On September 30th we wear an orange shirt. We wear it to honour the survivors of residential schools, their families, and the children who did not return home. We wear orange to show our respect. On September 30, 2021, the first National Day for Truth and Reconciliation, most orange shirt suppliers we found focused on profit, and not the trauma caused by the 140 residential schools across Canada.

About The Artist
Born in Hay River, NWT, long time Trail resident Stephanie Gill is Chipewyan and Cree of the First Nation Deninu band. As a little girl she was infatuated with drawing, and in her early 20's she was trained in Graphic Design and Illustration where she mastered pencil and paint. She now mainly produces digital art, but when she has time she still loves to express herself with paint. Stephanie is beyond proud of her heritage and large family, and her favorite subject matter to paint is the Elders. And the wrinklier the better!

Stephanie's Story
Stephanie is very proud to produce this artwork to honour her ancestors and acknowledge the trauma and suffering they endured. In February 2021 Stephanie lost her 94-year-old grandmother and family matriarch Florence Larocque. Florence was a residential school survivor that was taken away from her family at the age of six, and never able to see her mother again. She kept her Chipewyan language even though they were forced to learn French in residential school and forbidden to speak their own language.

In spite of the horrors and abuse Stephanie's grandmother suffered, she left a legacy of raising strong, independent, proud men and women. Florence raised 16 children and was blessed with 111 grandchildren. Stephanie's mother along with seven aunts and uncles also attended residential school, so there is much more to Stephanie's story left to be told.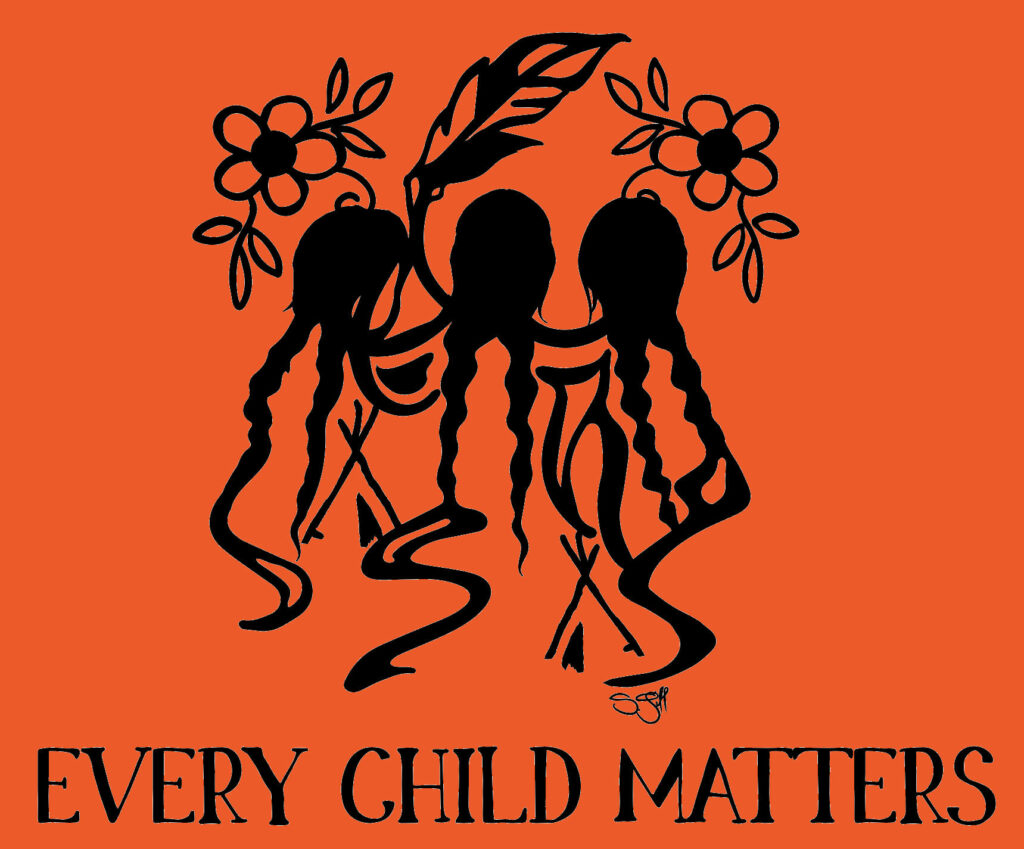 Original artwork named, "Seyaze Nide"
Stephanie named this original artwork "Seyaze Nide", which means children of hope in Chipewyan. The three indigenous children are drawn with traditional braids. The flowers represent indigenous bead work, and the tipis on land are next to the rivers that become their braids. Stephanie signature was strategically placed in the lower right corner, at the end of the last flowing river.

A portion of all proceeds, will go towards supporting the Indian Residential School Survivors Society, which is focused on helping anyone experiencing pain or distress as a result of their residential school experience.

Crisis Line: 1-800-721-0066
For more information please visit, https://www.irsss.ca/